Yep! I am always looking to up the ante with better, and more luxurious services.
As I have said before, I want your experience in my studio to be so much more lavish, relaxing, unforgettable, and incomparable to anything else out there you might find in the way of "Boudoir Photography". Your experience in my studio will be so much more than just a simple photoshoot, and with all of these wonderful treatments combined, you are guaranteed to feel and look amazing before you ever step in front of my camera, and ideally LONG AFTER!
𝐓𝐇𝐄𝐑𝐄 𝐀𝐑𝐄 (𝟒) 𝐏𝐀𝐑𝐓𝐒 𝐓𝐎 𝐓𝐇𝐈𝐒 𝐖𝐇𝐎𝐋𝐄 𝐁𝐎𝐃𝐘 𝐓𝐑𝐄𝐀𝐓𝐌𝐄𝐍𝐓:
Part 1: Red Light Therapy
Part 2: Sound Therapy with HUSO
Part 3: Omni Cervical Relief Pillow
Part 4: RENPHO Eye Massager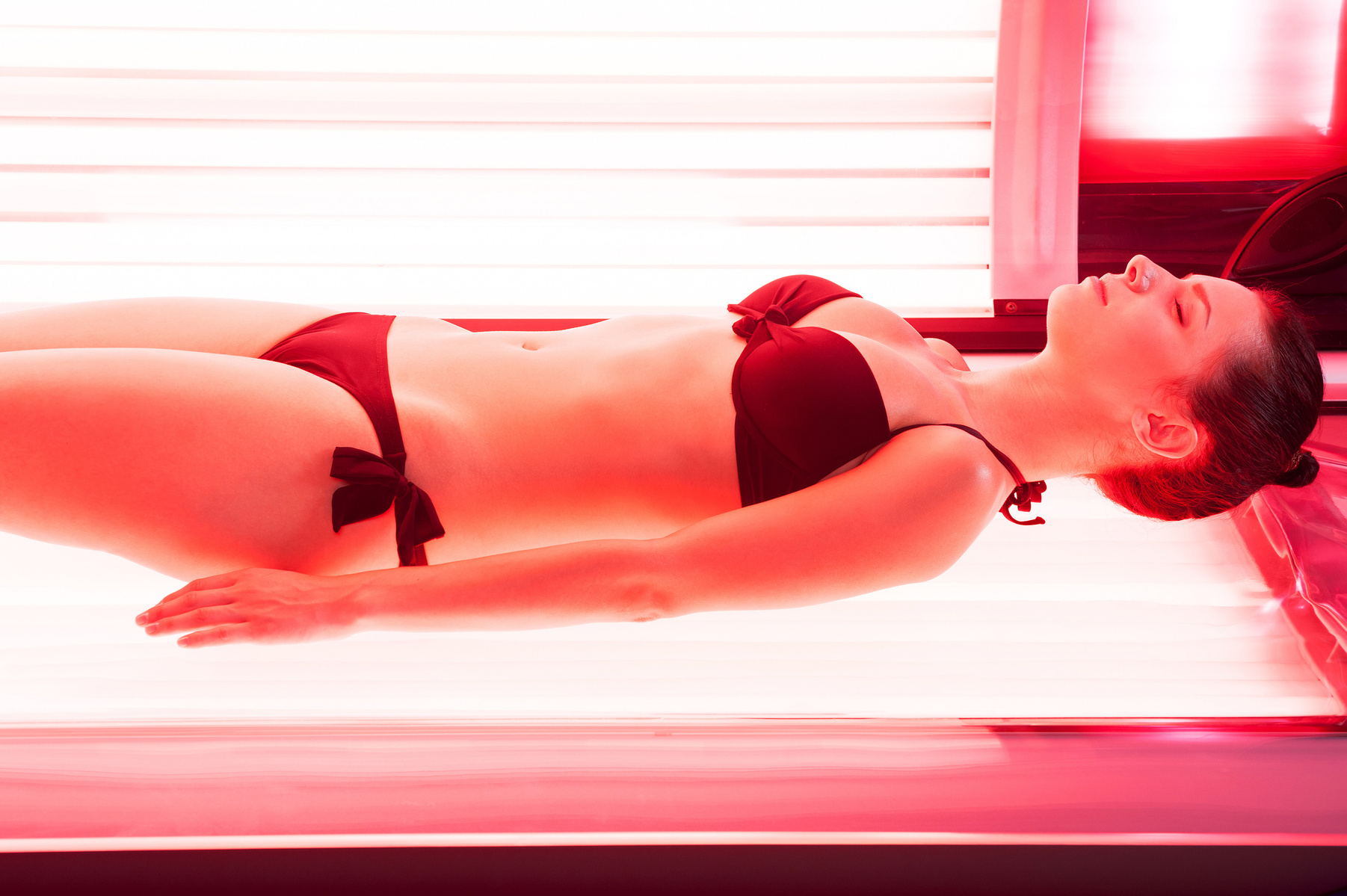 𝐏𝐀𝐑𝐓 𝟏: 𝐑𝐄𝐃 𝐋𝐈𝐆𝐇𝐓 𝐓𝐇𝐄𝐑𝐀𝐏𝐘

Light therapy harnesses the healing power of natural light, which stimulates your cells to regenerate faster and produce more energy, resulting in a wide range of clinically-documented health benefits. During your treatment, your body will receive doses of safe, therapeutic red and near infrared light to your body. It's completely non-invasive, painless, and natural. Most people find light therapy to be pleasurable and experience at least some acute boost in mood and energy after each session.
𝐃𝐨𝐜𝐮𝐦𝐞𝐧𝐭𝐞𝐝 𝐛𝐞𝐧𝐞𝐟𝐢𝐭𝐬:
➡️ Improved skin tone, clarity, & complexion.
➡️ Diminishes age spots, fine lines, & wrinkles.
➡️ Stimulates production of collagen and elastin.
➡️ Increases blood circulation.
➡️ Speeds muscle recovery to boost training & athletic performance.
➡️ Reduces joint pain & inflammation.
➡️ Speeds healing of wounds & injuries.
➡️ Boosts natural melatonin production & promotes healthy sleep.
➡️ Increases testosterone production in men.
➡️ Enhances mood, cognitive function, & mental clarity.
𝐏𝐀𝐑𝐓 𝟐: 𝐇𝐔𝐒𝐎 𝐒𝐎𝐔𝐍𝐃 𝐓𝐇𝐄𝐑𝐀𝐏𝐘
HUSO sound therapy delivers uniquely enhanced human toning sounds through headphones as well as through pads placed on major acupuncture meridians, HUSO introduces specific modulated frequencies that are balancing and harmonizing throughout the body. These powerful tones create a natural resonance in your body that counteracts the (harmful) EMFs, toxins and stress you are exposed to during the day. We use sound as the carrier of frequencies throughout our bodies at the cellular and systemic levels.
𝐃𝐨𝐜𝐮𝐦𝐞𝐧𝐭𝐞𝐝 𝐛𝐞𝐧𝐞𝐟𝐢𝐭𝐬:
➡️ Full Body Sound Therapy is designed to reset your nervous system from fight or fight, to rest and relaxation.
➡️ Higher immune system response.
➡️ Reduction of inflammation.
➡️ Reduction of brain fog.
➡️ Improved digestion.
➡️ Reduction of ADHD symptoms.
➡️ Lower cortisol levels resulting in feeling less stressed.
➡️ Increased relaxation.
➡️ Better sleep.
➡️ Feeling of calmness, less nervousness.
➡️ Enhanced well being.

𝐏𝐀𝐑𝐓 𝟑: 𝐎𝐌𝐍𝐈 𝐂𝐄𝐑𝐕𝐈𝐂𝐀𝐋 𝐑𝐄𝐋𝐈𝐄𝐅 𝐏𝐈𝐋𝐋𝐎𝐖
Improper cervical curvature is one of the leading causes of headaches. The OMNI Cervical Relief Pillow uses an ergonomically contoured shape to help restore proper cervical curvature and release you from neck pain and headaches. It cradles the head and neck in proper alignment, to encourage gentle traction and correct cervical curvature.
The ergonomically contoured shape allows total relaxation of the neck, shoulder, and back muscles. This simple, anatomically designed pillow delivers an amazing experience in mind and full-body relaxation.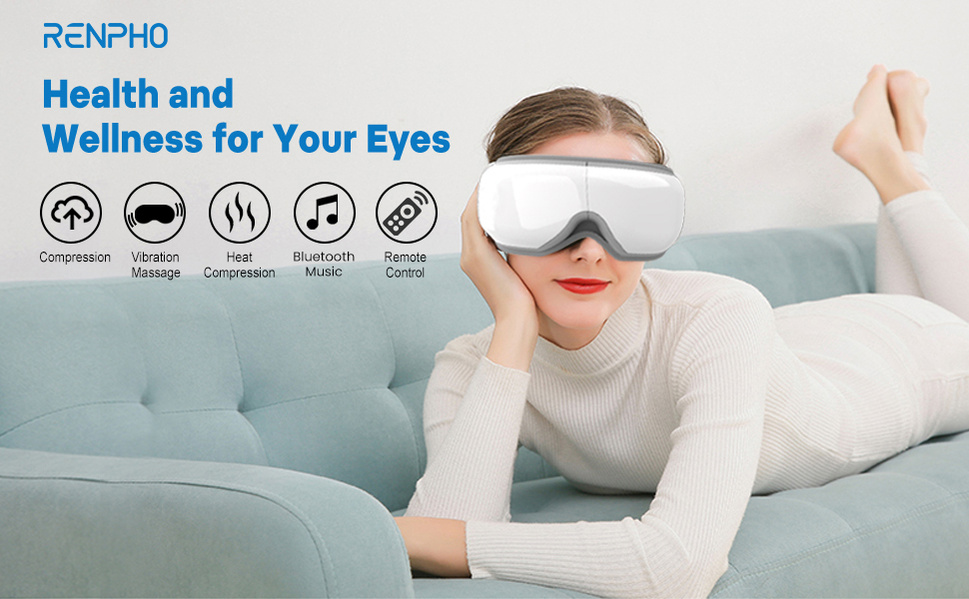 𝐏𝐀𝐑𝐓 𝟒: 𝐑𝐄𝐍𝐏𝐇𝐎 𝐄𝐘𝐄 𝐌𝐀𝐒𝐒𝐀𝐆𝐄
This treatment is suitable for anyone who excessively use their mobile phone or tablet causing eye fatigue or myopia, office workers who use their computer every day, elderly people who have dry eyes, and people who have stress or insomnia. These eye massager goggles have built-in heating pads, and provide a comfortable temperature between 104 and 107 degrees Fahrenheit, as well as oscillating pressure and rhythmic percussion massaging. These were designed to target your acupoints with a gentle combination of compression, and trigger point comfort.
𝐃𝐨𝐜𝐮𝐦𝐞𝐧𝐭𝐞𝐝 𝐛𝐞𝐧𝐞𝐟𝐢𝐭𝐬:
➡️ Minimizes eye puffiness, dry eyes, etc.
➡️ Improve symptoms such as dry eyes, and reduces dark circles.
➡️ Reduces eye strain.
➡️ Improves sleep.
➡️ Relaxes eye pain around the eyes.
➡️ Enhances relaxation.
➡️ Reduces your anxiety and the physical effects of stress on the eyes.