Feeling beautiful is a choice.
MAKE
IT.
Everywhere we turn, TV, print, Internet ads and movies bombard us with skinny, flawless, perfect images of women who are 6' tall with a BMI of 16.5, but in the real world, the majority of women don't look or feel like that. Where's my donut? Let's be real….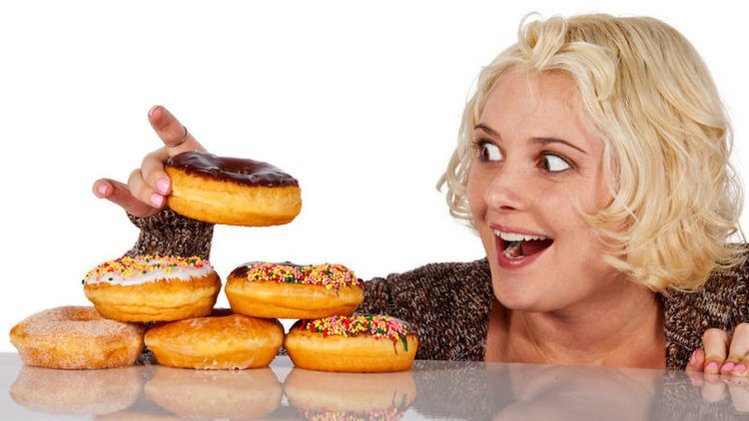 A daily dose of these images is enough to send most of us into a tailspin of depression, feeling our confidence level plummet into the depths of the earth, never to resurface and never to post a single photo of ourselves unless we hide behind a bunch of others and only show a portion of our faces.
Stop the madness!
So how can you get that youthful confidence back, that glow, that 'I'm here and I'm fierce' back again … when you know you may never fit into your teenaged-sized jeans ever again? This is where I fit in – Casey Quist – owner of Shot by Casey. Not only do I take the most beautiful shots of you during your photo shoot session, but so far, out of the hundreds of women that I've shot in my studio, most of them plus-sized, ALL of them have walked away with a newfound confidence they had buried deep down inside of them for years.
1. First of all, my hair and make-up artists make my clients look like models. This isn't your everyday hair and makeup ladies… This is the kind of hair and makeup 99% of us have no idea how to do ourselves. Plus, when you come into the studio, the last thing I want you to look like is your everyday self. We want you to look extraordinary! We want to show you a version of yourself you didn't know existed.
2. Secondly, with the extensive and sexy array of lingerie to choose from (that includes ALL sizes), my clients are blown away by how hot they look in these outfits! Plus, I am always on the hunt for new pieces and adding more to my current collection.
3. Third, I know ALL the poses – you don't have to know how to pose – with my years of experience as a photographer; you will be amazed at how the angles and positions I direct you into will turn out in your photos.
Every one of my clients have walked away loving their photos, their looks, their beauty. They leave with a new sense of self, one that gets their thought-processes into loving who they are and what they really look like – beautiful inside and out.
You say you're afraid and scared of how your photos will turn out. Well, leave the editing to me, since I will remove your blemishes, wrinkles, scars and stretch marks – you only need to bring your expressive smile and bedroom eyes (clean hair and face too!) – and you will be amazed at how your inner beauty comes out of hiding.
Many of my clients say that I have some kind of super powers that puts them at ease during their sessions. What can I say? It's true! I'm on the floor moving your hands, legs and body into flattering, perfect poses. I have a natural ability to help women relax and feel extremely comfortable during their photo shoots.
You will
LOVE

how your photos turn out – guaranteed!




So you say you can't afford it right now? What would you pay to get your confidence back? If you were at the grocery store and saw a box of confidence on the shelf for X-amount of dollars – would you put that in your cart? You see, people can always afford what they see as valuable – no matter the cost.

Doing a boudoir photo session is one of the best an easiest ways I've seen women giving themselves permission to feel beautiful and worthy – and most of all – confident again!




With guaranteed results, out of the hundreds of clients, women leave my studio feeling incredibly beautiful and confident. Take that first step into my studio, and let me and my hair and make-up artists take care of the rest! You will be SO happy you did!




Book your confidence-building boudoir session today!


Photographically Yours, Casey Quist